Artist:

Regular price

$1,035.00 CAD

Regular price

Sale price

$1,035.00 CAD

Unit price

per

Artist:

Regular price

$1,575.00 CAD

Regular price

Sale price

$1,575.00 CAD

Unit price

per

Artist:

Regular price

$1,230.00 CAD

Regular price

Sale price

$1,230.00 CAD

Unit price

per

Artist:

Regular price

$6,480.00 CAD

Regular price

Sale price

$6,480.00 CAD

Unit price

per

Artist:

Regular price

$2,215.00 CAD

Regular price

Sale price

$2,215.00 CAD

Unit price

per

Artist:

Regular price

$1,575.00 CAD

Regular price

Sale price

$1,575.00 CAD

Unit price

per

Artist:

Regular price

$1,380.00 CAD

Regular price

Sale price

$1,380.00 CAD

Unit price

per

Artist:

Regular price

$5,940.00 CAD

Regular price

Sale price

$5,940.00 CAD

Unit price

per

Artist:

Regular price

$1,575.00 CAD

Regular price

Sale price

$1,575.00 CAD

Unit price

per

Artist:

Regular price

$2,360.00 CAD

Regular price

Sale price

$2,360.00 CAD

Unit price

per
About the Artist: Marilyn McAvoy
About the Artist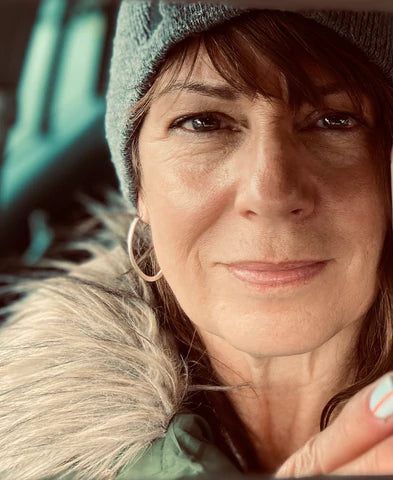 Artist Bio

Born in St Catharine's, Ontario, McAvoy studied at the University of Guelph before completing her Bachelor of Fine Arts at the Nova Scotia College of Art and Design where she continues to teach as an adjunct professor. McAvoy studied printmaking and drawing but turned to painting shortly after graduating.

For many years Marilyn's work was inspired by classical Dutch Flower painting and the cultivation of her own perennial gardens. A traditional approach to this subject matter changed dramatically in the early 1990's after she began working on film productions. McAvoy began to incorporate the visual elements on discarded scenic staging with her classical flower imagery. Collage and juxtaposition remained key compositional strategies for her for many years.

After six months working on James Cameron's Titanic, Mexico became a place of particular importance for Marilyn and she later lived a year there in the famed artist community of San Miguel de Allende. Mexican Arts and Crafts became a new inspiration for her paintings. In 1998 moved by her mothers death and with the help of a Canada Council Grant she returned to various regions of Mexico in order to observe El Dia de los Muertos. The work following this became highly influenced by Tomb imagery and Stencil Designs. In the Viaje Series, she painted visual elements from above ground tomb's on top of canvas prepared with projected details from her mother's hand written recipes. Her Vanities Series features paintings of flowers and shadows from graves along side painted faux surfaces utilizing scenic paint techniques.

Although McAvoy continues to focus on Still Life painting, she has expanded her work to include Figure Painting. Both genres being equally important with different challenges and meanings.

Marilyn has been the recipient of Canada Council and Nova Scotia Arts Grants. A finalist in the 2003 RBC New Canadian Painting Competition, McAvoy has exhibited in galleries across Canada and the United States. The former competitive figure skater works on multiple canvases at once, always having a painting on the go that will be technically demanding, while another more playful and spontaneous. "It's the figure skater in me," says McAvoy it's about that balance between "freestyle and compulsory figures".