Artist:

Regular price

$4,900.00 CAD

Regular price

Sale price

$4,900.00 CAD

Unit price

per

Artist:

Regular price

$4,900.00 CAD

Regular price

Sale price

$4,900.00 CAD

Unit price

per

Artist:

Regular price

$1,260.00 CAD

Regular price

Sale price

$1,260.00 CAD

Unit price

per

Artist:

Regular price

$1,385.00 CAD

Regular price

Sale price

$1,385.00 CAD

Unit price

per

Artist:

Regular price

$595.00 CAD

Regular price

Sale price

$595.00 CAD

Unit price

per

Artist:

Regular price

$1,760.00 CAD

Regular price

Sale price

$1,760.00 CAD

Unit price

per

Artist:

Regular price

$1,760.00 CAD

Regular price

Sale price

$1,760.00 CAD

Unit price

per

Artist:

Regular price

$4,000.00 CAD

Regular price

Sale price

$4,000.00 CAD

Unit price

per

Artist:

Regular price

$4,000.00 CAD

Regular price

Sale price

$4,000.00 CAD

Unit price

per
About the Artist: Jenn Grant
About the Artist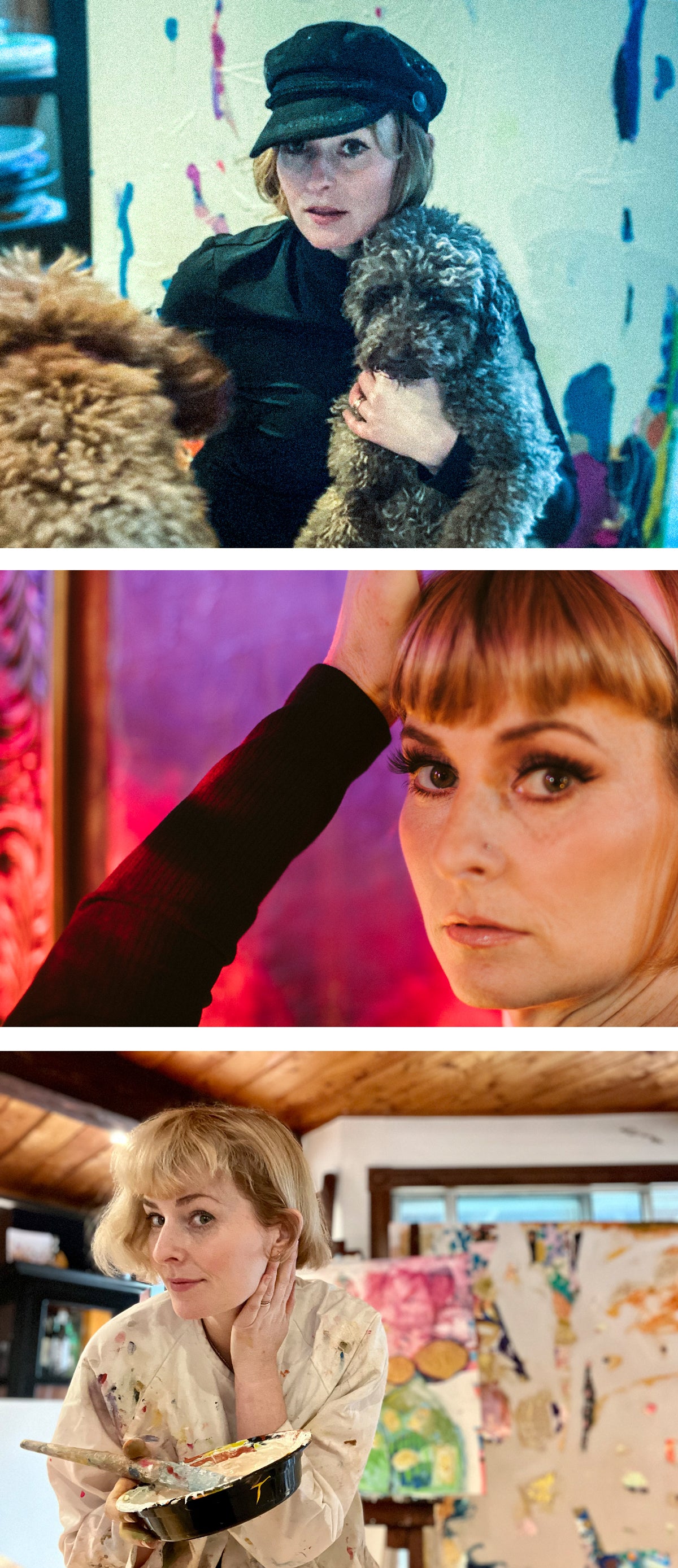 Artist Bio

Jenn Grant is known principally as a critically acclaimed musician. She resides in Lake Echo, Nova Scotia where she creates artwork and music. A NSCAD graduate who focused on interdisciplinary studies of painting and drawing, she dove back into the world of art during the pandemic when her touring career came to a pause.

These works; often abstracted expressions of landscape, represent a path to finding one's own joy through the dimensions of color, texture and feeling. They are practices of letting go, that capture the heart, with a vibrancy that drives the pleasure senses. Grant uses mixed media, acrylic paint, and found materials to conjure up her otherworldly scenes. You will yourself in the patterns that are both like a puzzle and free form.

ARTIST STATEMENT
The art I make is instinctually driven, and is a process of letting go. This journey of self expression connects me to Joy, and then I, with love, get to create the spirit of that feeling for others to carry into their own space; To find their own path to joy and magic. Color and texture drive my mission, as I get to lose myself in the act of creation. These creations are my yoga for the brain, and a selfless extension to the heart realm. They are life affirming and physical blueprints for the soul.