About the Artist: Cheryl Flemming
About the Artist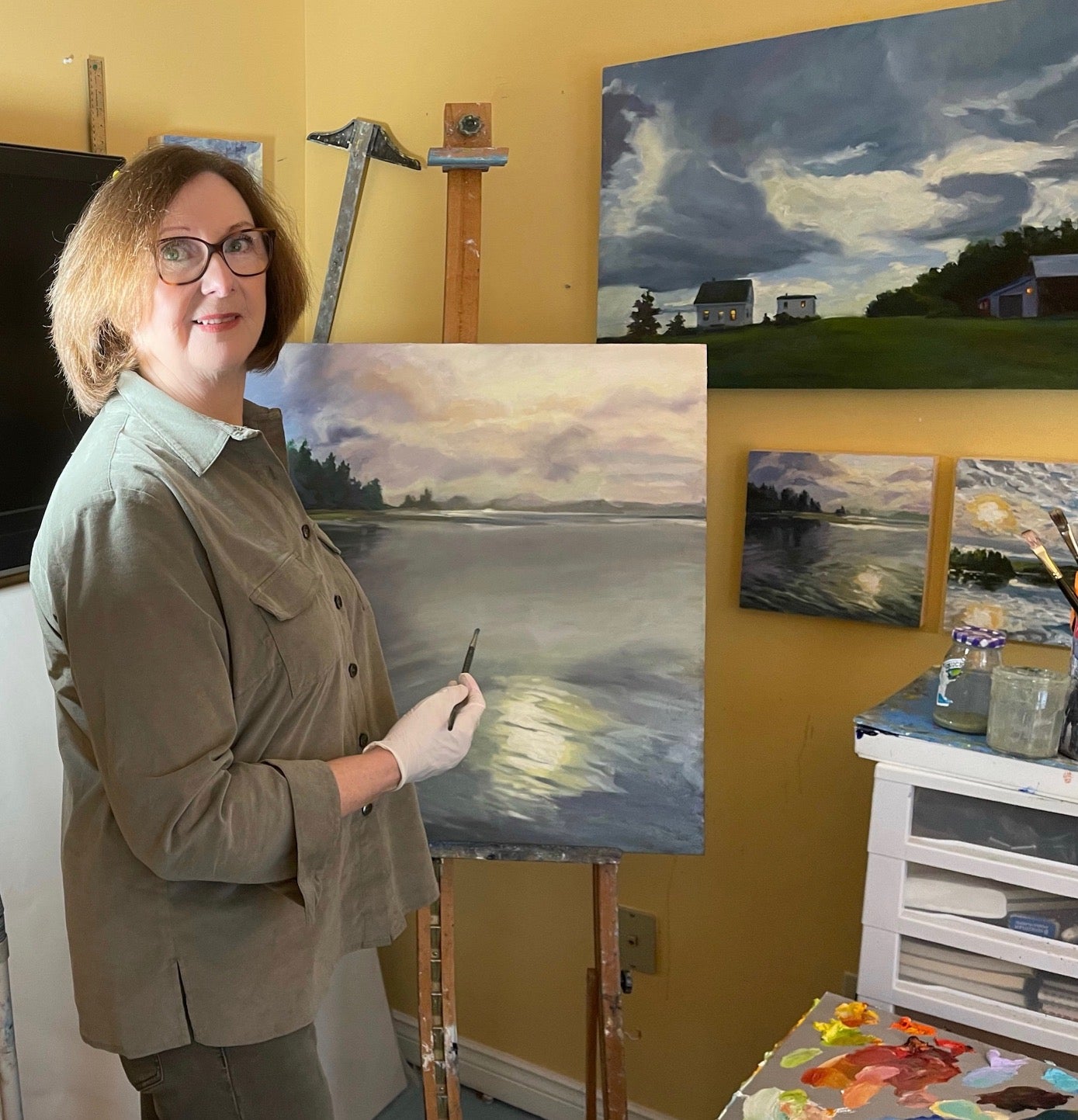 Artist Bio

Cheryl was born in New Glasgow Nova Scotia and began her artistic journey starting art lessons at the age of 12. She had her first oil painting in an adult art show at 15. She chose to follow her design and artistic instincts by studying Architecture at Dalhousie University in Halifax, Nova Scotia. She pursued her career as a Professional Architect for several years and then later became an Executive in the Federal Government.
Painting was always a passion and serious activity throughout her life and she found that the two disciplines of art and architecture complemented each other nicely. This combination practice helped lay the groundwork to become a professional artist.
Cheryl currently lives with her husband Clary in Prospect, Nova Scotia and they spend winter months in Southern California. She enjoys painting in both places as she is inspired by the enchanting allure of coastlines, their communities and their dynamic atmospheric moods. Her paintings endeavour to capture the beauty, poetry and magical moments experienced there.

Cheryl's paintings can be found in private and corporate collections throughout Canada, the USA and Europe.
Additional Information

More about "Something in the Air" - An Atmospheric Coastal Collection

For 34 years, I have lived on the coast of Shad Bay. My husband and I have explored all the coastal islands, inlets and nooks and crannies here by boat over the years. I have come to love this harsh, beautiful and moody landscape/seascape.

The ever changing coastal atmosphere and climate creates many sides to the personality of this area. In this series, I wanted to portray the many faces of our unique coastal region. Most of the images are from "best kept secret" local areas. However the experience evoked from these images and our connection to nature are universal.

This work attempts to bring one closer to nature and how it is intertwined with our life, spirit and future. We learn how it speaks to us, challenges us, inspires us, heals us and protects us.

This visceral connection to nature is when I feel vibrantly alive.

I hope these works evoke a similar response in the viewer.